Shen Board of Directors Responds to SEA, SSA+ Salary Proposals | News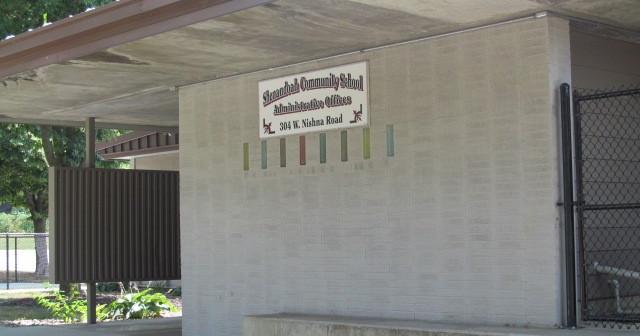 (Shenandoah) — Shenandoah school officials are aligned with state levels on salary proposals for instructors and support staff.
In a special session late Monday afternoon, the Shenandoah School Board approved its opening proposal to the Shenandoah Education Association, which is to increase teachers' base salaries to $38,020, or 2.5 %, for a total increase of $142,885. Shenandoah School Superintendent Dr. Kerri Nelson said the board's proposal was at the level of the 2.5% increase in supplemental state aid approved by the Iowa Legislature and signed by Gov. Kim Reynolds this session, and provides the district with nearly $154,000 in new spending authority.
"The council's proposal is to use almost everything we get and apply it to the grassroots," Nelson said.
Nelson adds that the additional state aid includes money to cover transportation costs.
"A lot of times the 2.5% is clear as to what it is," she said. "But, roughly $37,000 of that is actually transportation equity funds that are included in that total. It is also noted in the amount.
At the regular board meeting last month, SEA representatives proposed a base salary increase from $37,640 to $41,200, or 7.95%, for a dollar increase totaling more than $554,000. Board members also approved his proposal to open Shenandoah Support Staff Association Plus, which includes a 40 cent per hour increase in base hourly pay for each classification within SSA+, and $1 per line. of bus. The increase in dollars totals more than $51,000, or more than 2.53%. Negotiations will now begin between the school board and union representatives with a view to a final agreement for the next school year.
In other business Monday, the board…
—approved a payment of $10,000 for high school music uniforms.
—approved the Spring Break Camp contracts of Krystal Adams, Brittany Comstock, Candice Gates, Natalie Gilbert, Julie Murren and Holly Olson.
—approved Darbi Fuhrman's contract as an Elementary Instructor (grade level TBD), pending proper certification.
—approved the resignations of Christopher Koontz as Party Custodian, Catherine Reafleng as Grade 2 Instructor and Kiley Ryan as Grade 3 Instructor.
—approved the transfer of Logan Roberts from grade 6 to grade 8, science teacher.