Worker at Valenzuela factory asks for help after receiving penny salary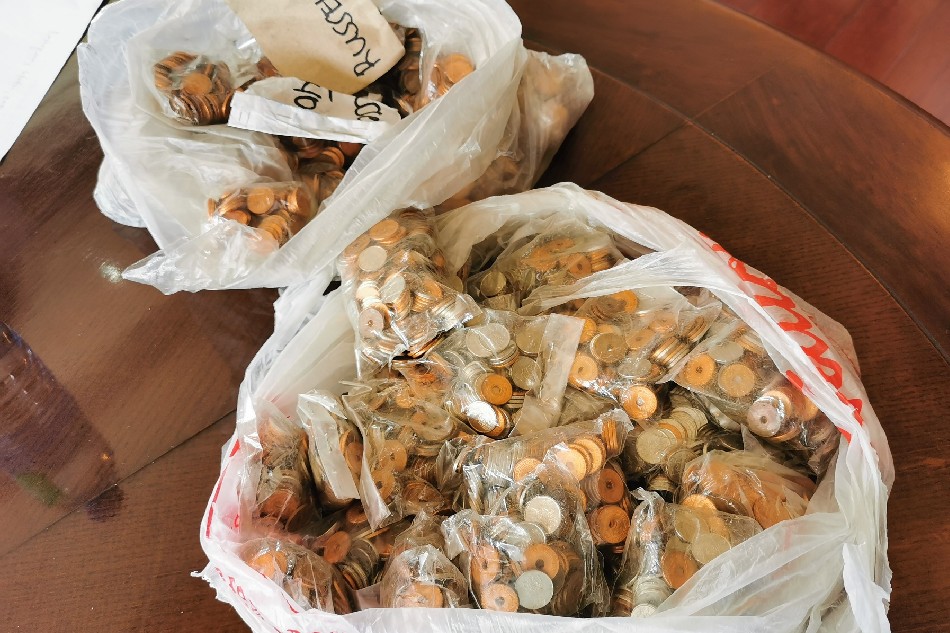 MANILA – A worker at a factory in the city of Valenzuela sought help from the city's mayor after receiving his salary in pennies.
In one Facebook post Monday afternoon, the city government of Valenzuela said the employee received his 2-day salary of P 1,056 in 5 and 10 centavo coins.
Gatchalian had a meeting with the worker and the company representative, whom the city government has identified as Next Green Factory. Business owners who are currently out of town will be called to another meeting.
"Mayor Rex reiterates that workers in the industry must be treated accordingly and not be demoralized," the city government said.
In a separate statement, Gatchalian said he would take on the owner of the business on Wednesday, adding that a representative from the business "won't cut it for me."
"I will make sure that we get to the bottom of this 'cruel and unusual' work practice and deal with it accordingly," he wrote on Facebook.
According to a circular issued by the Bangko Sentral ng Pilipinas in 2006, coins denominated from P1 to P5 can be accepted as payment for amounts not exceeding 1000 P.
The circular added that 1 centavo, 5 centavos, 10 centavos and 25 centavos can be used as payment for amounts not exceeding P100.
RELATED VIDEO:
City of Valenzuela, Rex Gatchalian, factory worker, centavo coins, Next Green Factory